As I turn 22, I want to promise myself a few things.
The promises, which will help me to be better in person, and build a better lifestyle.
We all make promises but how many of us actually follow them? now because I really need to change a few things about myself ( which I know are harming me in one way or other). I've decided to write them down in my blog, I believe doing this will make me commit to these promise (all credit goes to your love and inspiration).
So, here are 5 things I would like to promise myself, if you guys are on the same tangent, don't forget to promise yourself as you read them :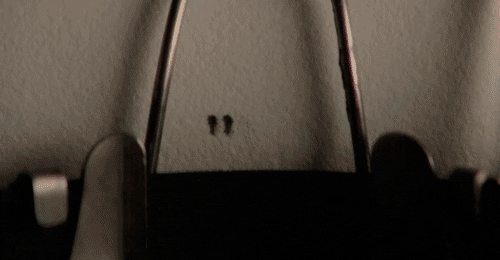 1. I'll learn to say 'No'
I've always struggled with saying 'No' to someone. I don't know what really scares me, but I just cannot say No to people, even if it hurts me. So yes! I gotta learn to say 'No' to people. So yes! I promise myself, that I'll say 'NO" when it is really not okay for me!
2. Won't expect too much from me
Everyone got a bad habit, and mine is to expect a lot from me. People say 'Expectation hurts in Love' but in my real life, expectations hurt most when you expect from yourself. I expect a lot from myself when it comes to my personal goals and ambitions, and believe me, when I feel I'm not meeting my expectations, I cry my heart out, it kills me from inside and makes me feel worthless ( even if I've done good progress). I want to quit this habit of Expecting a Lot from myself, for my mental peace, hence, I promise I'll not expect a lot from myself.
3. Forgive and Forget
I admit that I hold on grudges! I don't know how people forgive people and forget what bad they did to them and say they don't have any grudges. In my case if someone hurts me, I don't react but maintain a fine distance, I just can't forget what they did and hold on to grudges for a good long time. I want to learn how to forgive people and forget their past actions. This would be a lifetime victory for me.
4. Let go of toxic people
Another thing I'll try my best to learn now is letting go of toxic people. There are so many people around, always back bitching about you, trying to pull you down, and judging your every step. I want to ignore them, stop pretending being friends with them, and ignoring their opinion about me and my work. So, I promise I'll ignore toxic people and won't let them affect me in any way.
5. Prioritizing Myself
I ignore my health and lifestyle a lot and I admit that I overstress my body and dont't pay attention to the symptoms that tell me that I'm not taking care of my health.
I promise myself that I'll take care of my body and prioritize myself first.