Hola peeps!
Finally I'm writing down my hair care routine which was the most asked question on my social media. We take care of our skin but tend to ignore our hair often! and then the nightmares of itchy scalp, dandruff, fizzy hair, hair fall, come alive. It is extremely important to take care of hair in order to maintain healthy hair, and beautiful YOU! ❤️
I had pretty long hair, but chopped them off to try new look, and the experiment went pretty well, also I'm shook by how quickly they're growing back.
Now, let's jump straight to my hair care routine and know how I pamper my hair:
The complete hair care routine is simple, easy to do, and also does not include any expensive products.
1. Your diet matters:
Have a healthy diet, make sure you have fruits and intake proper amount of protein. Our hair is made up of protein hence, to strengthen them, take proper amount of protein, also keep yourself hydrated. dehydration may result to hair loss, so keep yourself hydrated for healthy hair and skin.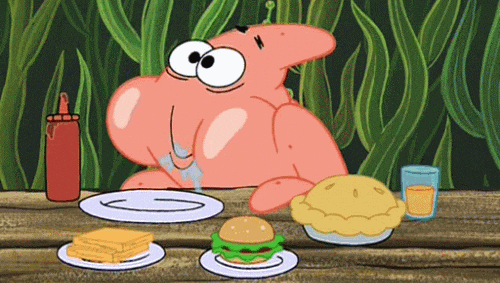 2. Use heat Protectant before heat styling hair:
I've gone through many articles telling people not to style hair using heat hair styling tools, but I DO NOT AGREE WITH THEM! I've been using hair styling products for almost 5 years, and still have healthy and shiny hair. The only thing i recommend is to use a heat protectant spray before styling your hair, to protect them from negative effects of heat. The heat protectant spray I use is
TRESemme Thermal Creations Heat Tamer Spray.
3. Pamper your hair with this Magic Potion:
Now this is something I cannot skip and I believe that this is what's taking care of my hair's overall health. "COCONUT OIL + ALOE VERA GEL" heat some coconut oil and mix it with aloe vera gel , keep the ratio 2:1 , and massage it well on your hair, hair roots and scalp. Feel free too keep this pack on for overnight (this is what i do on weekends), and wash your hair next morning. Make a habit of pampering your hair with this Magic Potion once a week, and eventually you'll see your hair quality getting better, and hair problems vanishing.
4. Hot towel therapy:
Now this is something you can do once or twice a month. Instead of spending money on expensive hair spa apply the above mentioned Coconut oil + aloe vera gel mask (you can also add 2-3 drops of lavender essential oil to it) get a towel, dip it in hot water, take off the excess water and wrap it on your head like a turban. Take it off in 15-20 minutes and wash your hair with shampoo. Hot towel therapy allows the oil to penetrate deep into the hair root and results in soft and shiny hair.
5. Hair cream for a change:
I'm not a fan of hair creams but gave a try to Himalaya Herbals Protein Hair Cream and I actually loved it. The reason I wanted to try this is its natural ingredients.
Here is a quick (and NON SPONSORED) review of Himalaya Herbals Protein Hair Cream:
Ingredients: Amla,Chickpea.
The product claims: Naturals Proteins Stronger roots Softness & Shine Nourishes your hair with natural Proteins derived from ingredients like Wheatgerm and Chickpea. Indian Gooseberry and Thistles promote hair growth. Use regularly before and after shampooing for well nourished, soft and shiny hair.
How to use it: Take some cream ( you can either use your hand, or hair brush) and apply it on scalp and complete hair . You can apply it an hour before you wash your hair. Massage the cream well on your hair,and wash your hair with mild shampoo after 1 or two hour.
My Observation : The product is very affordable. Tames down frizzy hair and nourishes them Adds natual shine to your hair You can use it as often you want to use, also you may use it before every time you wash your hair. As the product got natural ingredients, it doesn't cause any harm to hair. It becomes quite messy to apply product, but taking that lil bit of pain is worth the results. So this is all I've ever done for my hair.
I hope these tips help you too.
Much Love ❤️